Line Corp. Is About To Get Approval To Launch Crypto Exchange
Japan's largest messaging app, Line Corp., is finally ready to get a license for a cryptocurrency exchange to operate in Japan, according to
Bloomberg
. The FSA could issue the approval at the end of the month.
Read more:
https://thecoinshark.net/japanese-tech-giant-line-teams-up-with-visa-to-create-a-new-fintech-service/
The crypto exchange is called BitMax, it will allow more than 80 million Line's users to buy/sell crypto within the platform in Japan. The available cryptocurrencies include Bitcoin and Line's own token Link. If Japan's FSA provides the approval as scheduled, the exchange will start operating just a few weeks later after that.
The corporation has recently experienced some hardships since the company's shares dropped to their lowest since listing in 2016. However, after Bloomberg posted the article about possible approval, the stocks went up.
[caption id="" align="alignnone" width="620"]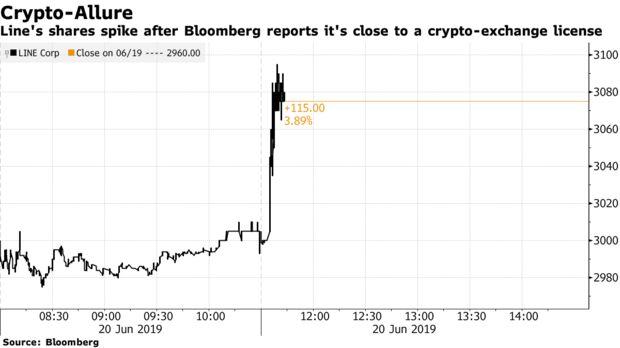 Source: Bloomberg
[/caption]
BitMax will use the same technology as Line's BitBox, a Singapore-based crypto exchange. Due to some regulation issues, BitBox is not able to operate in Japan.
We remind you:
https://thecoinshark.net/line-s-clova-is-now-able-to-announce-cryptocurrency-prices/