Gmail Added New Features, Email Scheduling And Smart Compose Are To Come
Google has been quite active in creating its new features (do not forget about April Fool's Day tech jokes), therefore, we want to present you two new features which were developed to celebrate 15th anniversary of Gmail.
Obviously, Gmail has changed the way we think about emailing as a whole making it much more comfortable and convenient. To be more specific, it made creating email a pleasure. The
minor updates
include improving Smart Compose function and email scheduling.
The former, Smart Compose, update is pretty vague. Initially, the feature suggested the ways how to finish sentences in email in a good way, it was presented by Google in May 2018. From now on, the updated feature "can now adapt to the way you write," i.e. matching your individual writing style.
Moreover, Smart Compose will now suggest subject lines based on the body of your email. The tech giant shares that the program saves people from typing over 1 billion character every week. Earlier the feature was available on the web, but from now on, people can use it on Android. iOS is yet to come too. However, Google did not share anything more than that.
[caption id="" align="alignnone" width="772"]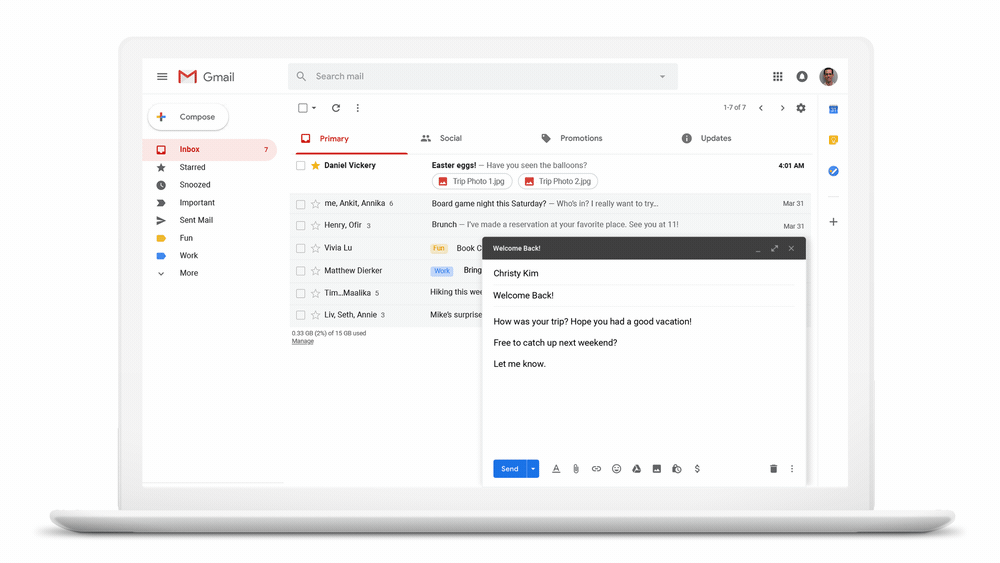 Source: https://cloud.google.com/
[/caption]
Another interesting feature which is shown above is scheduling messages. All you need is just to tap an arrow next to the "Send" button in compose window. Then the scheduler occurs and you can choose any convenient time for you. Previously, you can only use third-party applications to do this, but now you can plan your emails inside the app.
Subscribe to The Coin Shark news in Facebook:
https://www.facebook.com/coinshark/